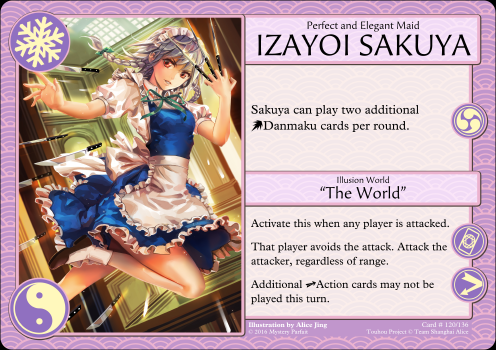 Title:
Perfect and Elegant Maid
Ability:
Sakuya can play two additional
Danmaku
cards per round.
Spell Card:
Illusion World — "The World"
Spell Card timing:
Reaction
Spell Card text:
Activate this when any player is attacked.
That player avoids the attack. Attack the attacker, regardless of range.
Additional
Action
cards may not be played this turn.
Card FAQ and errata