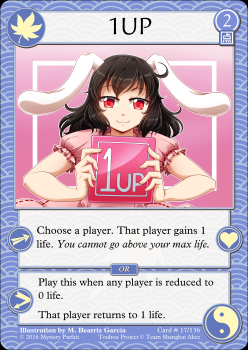 Card types:
Healing, Action / Reaction
Text:
Choose a player. That player gains 1 life. You cannot go above your max life.

OR

Play this when any player is reduced to 0 life.
That player returns to 1 life.
Card FAQ and errata
Players that are saved from defeat using the second option still draw a card for losing life.
Errata: The bottom half of 1UP is healing type.