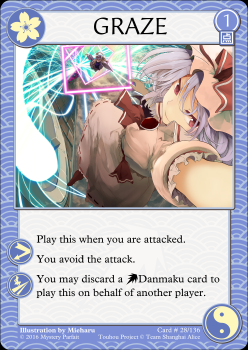 Card types:
Reaction, Dodge
Text:
Play this when you are attacked.
You avoid the attack.
You may discard a
Danmaku
card to play this on behalf of another player.
Card FAQ and errata
Danmaku

cards discarded to play Graze on behalf of other players do not count toward your

Danmaku

card limit.