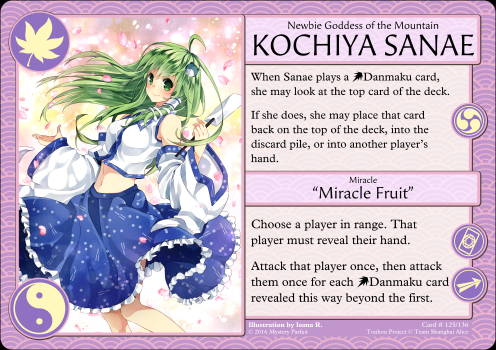 Title:
Newbie Goddess of the Mountain
Ability:
When Sanae plays a
Danmaku
card, she may look at the top card of the deck.
If she does, she may place that card back on the top of the deck, into the discard pile, or into another player's hand.
Spell Card:
Miracle — "Miracle Fruit"
Spell Card text:
Choose a player in range. That player must reveal their hand.
Attack that player once, then attack them once for each
Danmaku
card revealed this way beyond the first.
Card FAQ and errata
Players may not refuse to take a card given by Sanae's

Ability

.
Players affected by "Miracle Fruit" reveal their hand to all players.