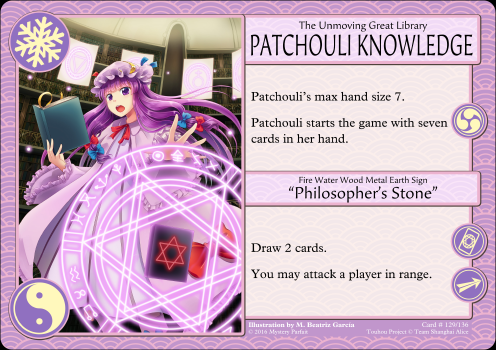 Title:
The Unmoving Great Library
Ability:
Patchouli's max hand size 7.

Patchouli starts the game with seven cards in her hand.
Spell Card:
Fire Water Wood Metal Earth Sign — "Philosopher's Stone"
Spell Card text:
Draw 2 cards.

You may attack a player in range.
Card FAQ and errata
If Patchouli is the Heroine, her max hand size is 8 and she starts the game with 8 cards in hand.