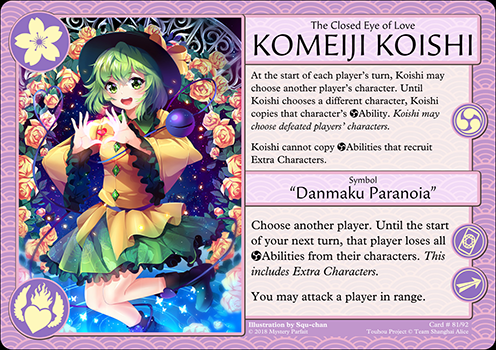 Title:
The Closed Eye of Love
Ability:
At the start of each player's turn, Koishi may choose another player's character. Until Koishi chooses a different character, Koishi copies that character's
Ability
.
Koishi may choose defeated players' characters.
Koishi cannot copy
B
Abilities that recruit Extra Characters.
Spell Card:
Symbol — "Danmaku Paranoia"
Spell Card text:
Choose another player. Until the start of your next turn, that player loses all BAbilities from their characters. This includes Extra Characters.

You may attack a player in range.