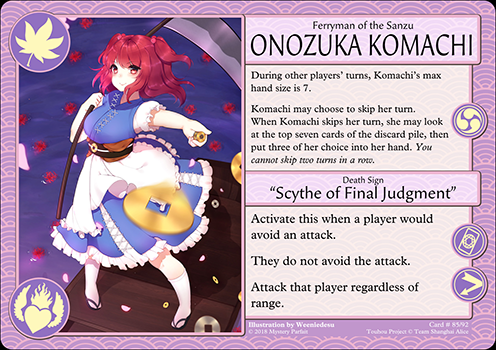 Title:
Ferryman of the Sanzu
Ability:
During other players' turns, Komachi's max hand size is 7.

Komachi may choose to skip her turn.
When Komachi skips her turn, she may look at the top seven cards of the discard pile, then put three of her choice into her hand. You cannot skip two turns in a row.
Spell Card:
Death Sign — "Scythe of Final Judgment"
Spell Card timing:
Reaction
Spell Card text:
Activate this when a player would avoid an attack.

They do not avoid the attack.

Attack that player regardless of range.