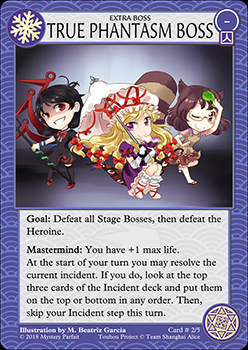 Card name:
True Phantasm Boss
Text:
Goal: Defeat all Stage Bosses, then defeat the Heroine.

Mastermind: You have +1 max life.
At the start of your turn you may resolve the current incident. If you do, look at the top three cards of the Incident deck and put them on the top or bottom in any order. Then,
skip your Incident step this turn.