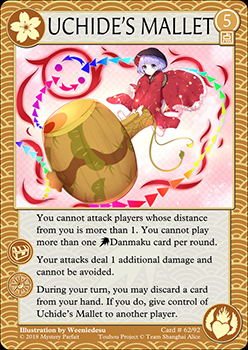 Card name:
Uchide's Mallet
Card types:
Item, Artifact
Text:
You cannot attack players whose distance from you is more than 1. You cannot play more than one
Danmaku
card per round.
Your attacks cannot be avoided and deal 1 additional damage.
During your turn, you may discard a card from your hand. If you do, give control of Uchide's Mallet to another player.