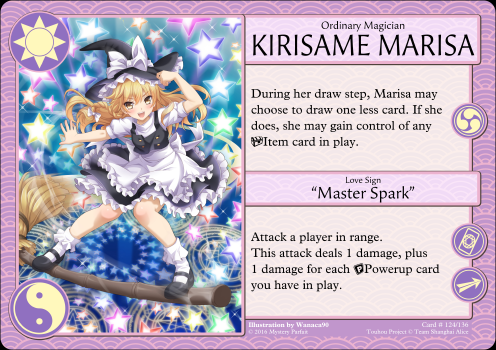 Ability:
During her draw step, Marisa may choose to draw one less card. If she does, she may gain control of any
Item
card in play.
Spell Card:
Love Sign — "Master Spark"
Spell Card text:
Attack a player in range. This attack deals 1 damage, plus 1 damage for each
Powerup
card you have in play.
Card FAQ and errata
If Marisa gains control of a Sorcerer's Sutra Scroll using her

Ability

, she will not draw a card for putting it into play (because it was already in play), but she will draw an extra card during the draw step she gains control of it.
Regardless of the number of

Powerup

cards in play, "Master Spark" is only a single attack, so a single Graze will prevent all damage.