Danmaku!! is a Touhou-themed card game for 4-8 players, created by fans for fans.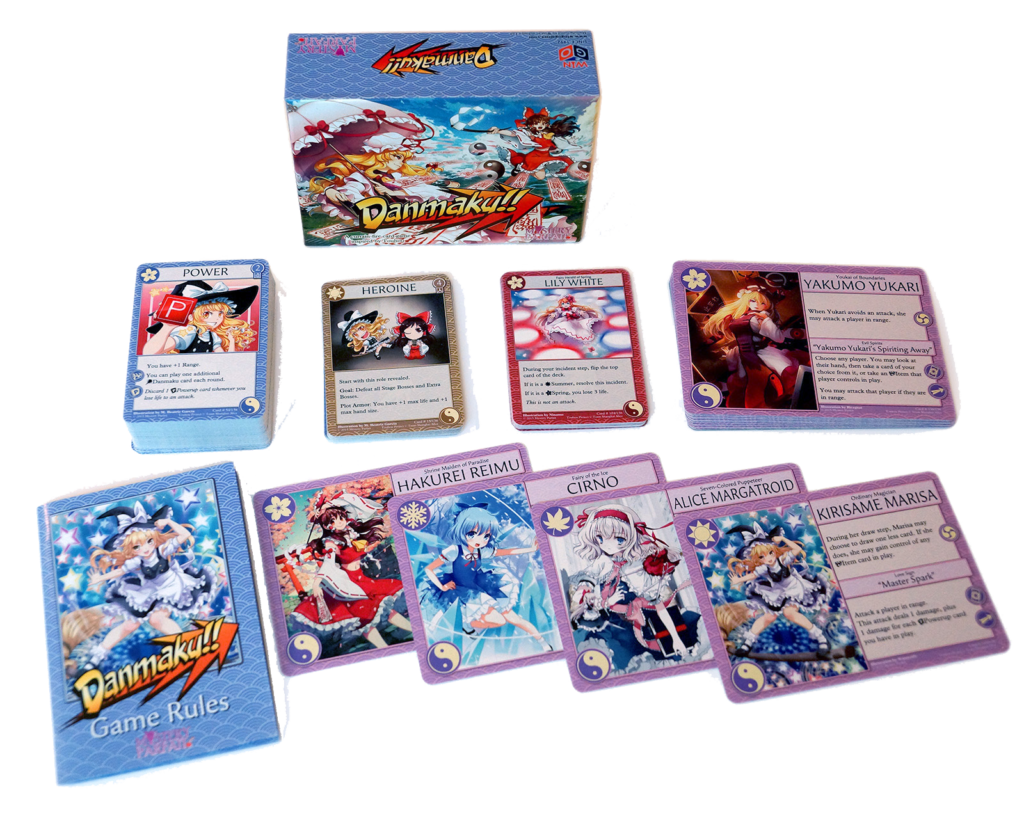 Choose your favorite character and visit the fantasy world of Gensokyo. Here, incidents keep occurring one after another, and as usual it's up to the heroine to put a stop to it. Figure out who's friend and foe, and utilize the Spell Card system to blast them out of the sky.
Danmaku!! is a party card game, up to 8 players can play with a single copy. With its gorgeous anime-style illustrations and shooting game inspired mechanics, Danmaku!! is a love letter to the Touhou franchise that can be enjoyed by fans of Touhou and card games alike.
Follow us on Facebook or Twitter to get the latest updates.