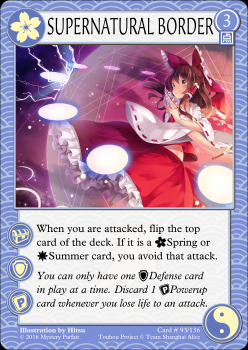 Card name:
Supernatural Border
Card types:
Item, Defense, Powerup
Text:
When you are attacked, flip the top card of the deck. If it is a

Spring

or

Summer

card, you avoid that attack.

You can only have one

Defense

card in play at a time. Discard one

Powerup

card whenever you lose life to an attack.
Card FAQ and errata